LECMgt 2018
Every year with LECMgt seems to move faster than the year before. 2018 was no exception. Here are some of the highlights. Where we have been and what we have done.
Black Lantern Security
LECMgt signed an agreement to work with Black Lantern Security. Black Lantern Security (BLS) is one of the premier cyber-security companies in the country. They are located in Charlotte, South Carolina. The company was founded by a group of former NSA Red Team analysts. LECMgt was asked to collaborate with BLS designing their tabletop exercises and cyber wargaming projects. (Learn more about BLS at  https://www.blacklanternsecurity.com/ )
Cyber Conference in Atlanta
LECMgt's first joint project with Black Lantern was designing a tabletop exercise and providing training for a corporate client in Atlanta. The exercise was designed to test the company's international IT security team with a simulated critical incident.
Spain
Roger Mason returned to Juan Carlos University to conduct his wargame symposium for the Institute for Intelligence Analysis and Democratic Systems at Juan Carlos University in Madrid. The graduate students from this program will become government and commercial intelligence analysts in the European Union.
Hawaii
For the past three years, LECMgt has served as a consultant with the University of Hawaii at Manoa's Department of Public Safety. This project involved threat assessments and preparing new emergency operations and a continuity of operations plan. Dr. Mason designed a series of exercises for the staff for topics such as natural disasters, terrorism, campus violence, and laboratory accidents. The culmination of this project was a full functional active shooter exercise held at the School of Medicine. This exercise involved the UH Manoa Department of Public Safety and tactical teams from the Honolulu Police and the Hawaii State Sheriff. The UH Manoa project was a challenging opportunity for LECMgt.
MORS Conference at the Naval Post Graduate School
Dr. Roger Mason and Mr. Joseph Miranda represented LECMgt at the 86th Annual Symposium of the Military Operations Research Society (MORS). The conference was held at the Naval Post Graduate School in Monterey CA. Mason and Miranda spoke on designing crisis management games and demonstrated a new prototype cyber operations game. 
Streets of Shadows
LECMgt does not focus on commercial wargame design. We became interested in the topic of occupied Paris during World War II. This resulted in a board game which became Streets of Shadows.  The game was accepted for publication by Hollandspiele Games The final art is being completed and will soon be in production. We expect to see it for sale by mid-2019.  
IAEM Conference
Dr. Mason was a conference speaker at the 2018 International Association of Emergency Managers conference in Grand Rapids, Michigan. He spoke to the IAEM Universities and College Caucus on why emergency plans fail. This caucus represents the emergency management leadership of higher education in the United States. It was great to share insights as well as meet new friends in the emergency management world.
MORS Cyber Wargaming Conference
Dr. Mason was invited to present a four-hour course on designing cyber wargames at MORS Cyber Wargame Conference. The conference was held at the MITRE Corporation in Washington DC. The conference attendees included members of federal research and design centers, the Department of Defense, the commercial world, and some of our NATO partners. Dr. Mason also presented a prototype tactical wargame based on cyber operations in the Baltic States.
Training and Exercises
During 2018 LECMgt designed training and exercises for clients. We developed and facilitated an active shooter tabletop exercise for The Masters University. This was the annual tabletop for the university's crisis management team. We also observed training exercises such as the Los Angeles County Sheriffs annual active shooter exercise. By observing the latest tactics of law enforcement, we ensure our training is current and focused.
Current Projects
LECMgt was contracted with Black Lantern Security to develop a cyber incident response plan for a large corporation. This was a departure from our standard emergency operations plans. Stage two of the plan will be completed in early 2019.
Team Members
People often ask who is on the LECMgt team. Our 2018 team included:
Barbara Mason, CEO
Barbara Mason keeps the business end of LECMgt working. Somebody must handle travel arrangements, track invoices, pay our bills, manage the tax reporting requirements, oversee our projects. and keep our clients happy.  
Joseph Miranda
Joseph was our lead wargame designer and served as consultant on several projects. Joseph has designed hundreds of commercial wargames and designed games for DARPA. Joseph has an international reputation for being one of the premier wargame designers in the world.  He has been an important part of LECMgt for the last ten years.
Eric Harvey
Eric handles our game and exercise graphics. He takes some great ideas and brings them to life with his outstanding work. We have found the best way to work with Eric is to lay out ideas and get out of his way. His years of experience as a commercial game designer, developer, and graphic artist make him a critical asset.
Robert Jacobs
Bob works periodically helping with threat assessment evaluations and workplace violence prevention training. Bob retired from Southern California law enforcement after thirty years of service. His expertise is in patrol operations, investigations, and law enforcement administration. 
Joe Zelenis
Joe is our special access and functional needs advisor. An important part of emergency planning is ensuring the needs of the special access and functional needs community are met. Joe also brings his years of experience working as a volunteer with the Los Angeles Police Department. We count on Joe to keep us grounded.
Gretchen Green
Gretchen is our senior editor. She transitioned to the US Coast Guard several years ago but handles some editing in her off-duty hours. She is a valued member of our team. Not everybody can quickly and accurately put together a table of contents on a hundred-page response plan.  Gretchen is amazing.
LTG&A
LTG&A has been our marketing firm for ten years. They are responsible for our chess piece logo and maintaining our website. Jamie Markowitz has built a fantastic team including Randy Schultz, Mike Aronoff, and Bob Cutting. Randy helps to tell our story and Bob keeps the administrative process current. Mike did the design work on our fantastic website and keeps it updated and running smoothly.
 (  http://www.ltga.com/home.html )
R-Tec Computers
Our IT support company is R-Tech Computers in Canoga Park, California. R-Tech is led by Mr. Roger Ahuja. Roger's team keeps our IT operations online. They provided our computers and designed and installed our video conferencing center. Their service is excellent, and we rely on them for our hardware, assistance, and upgrades.
What About 2019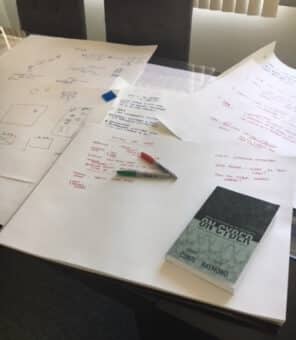 We are in the fourth week of 2019. So far, we have responded to a major cyber incident on the east coast and Roger served as the graduation speaker for the 2019 Hawaii State Sheriff's Academy Graduation. We have an upcoming threat assessment and focused violence training for a new corporate partner. We will be finishing the rollout of the cyber incident response plan for our east coast client.
LECMgt is planning to move to Camarillo, California and expand our office space.
Dr. Mason is finalizing his conference speaking schedule including a presentation at the Connections Wargame conference at the Army War College in Carlisle, Pa. There are some new projects on the horizon.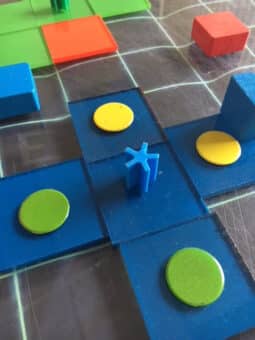 We will be returning to Spain and expanding our participation with Juan Carlos University. Roger Mason will continue at the Institute for Intelligence Analysis and Democratic Systems and will also join the faculty of the new Institute of Strategic Communications, Hybrid Threats, and Security located in Madrid, Spain. ( https://stratcomhybrid.com/ )
LECMgt will be developing some new projects which will impact our profile in the international wargame community. It is part of expanding our footprint in the worlds of government, business, and academia.  It will be an exciting year.