LECMgt 2023 Mid-Year Update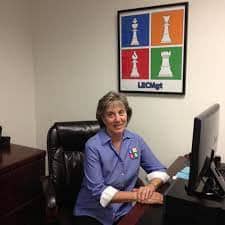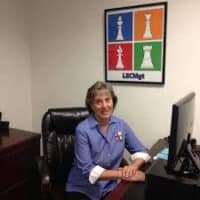 Note from the CEO
Welcome to the 2023 mid-year update from LECMgt.  In this, our 17th year of business together, it has been my pleasure and privilege to work alongside Roger Mason as he continues to maintain excellence in the wargame and emergency management fields.  As the Covid 19 era is behind us, the need and requests for his expertise continues to accelerate at a rapid rate.  At mid-year It is encouraging to take a brief pause to highlight what we've accomplished and the great anticipation and direction for the future.
Emergency Management
Emergency management remains one of LECMgt's core competencies.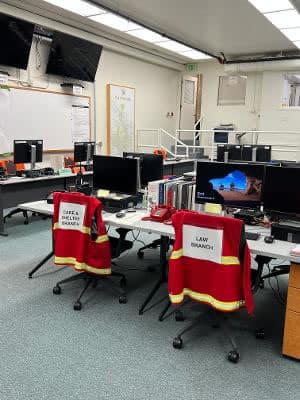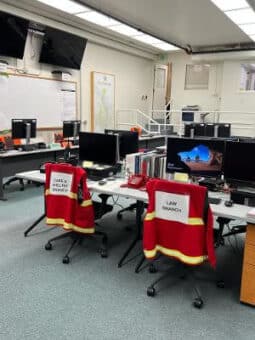 City of Glendale
We are excited to report we have completed the project to update the functional support annex for the City of Glendale California. The new annex will complete Glendale's overhaul of their emergency operations. This is our second project for the City of Glendale. 
Emergency Planning for Faith Centers
LECMgt was asked by a coalition of three churches to develop their emergency operations plans. This request was made after one of their associated congregations was attacked by an armed suspect. Developing a plan requires assessing a client's threat profile and designing an emergency plan to mitigate the hazardous affects.   
Active Shooter Training
Sadly, violent attacks are in the news every day. LECMgt employs the Los Angeles Police Department's Ride Hide Fight curriculum for our active shooter training. We trained the staff of an international aid organization to protect themselves from an armed attack. They have requested we develop their new emergency operations plan.
Grants
LECMgt successfully assisted three clients with Homeland Security grants to improve their security infrastructure. These grants are highly competitive. Having process knowledge and application expertise is a critical factor securing these valuable grants.
Conferences
Conferences are important to any professional origination. A conference allows you to confer with colleagues, learn about the state of your discipline, and share your expertise. LECMgt participated in three conferences.
Connections On-Line
Connections On-Line is a Covid era spin-off from the annual Connections wargaming conference. This year's topic was red teaming. The title of the conference was Red Teaming: The enemy gets a vote. Dr. Mason provided a presentation on the challenges of red team wargaming.
Shepherd's Conference
Every year one of the largest pastor's conferences in the world is held in Sun Valley, Ca.
This conference brings faith leaders from throughout the world. Roger Mason and Ted Matthews provided two sessions on security and managing critical incidents.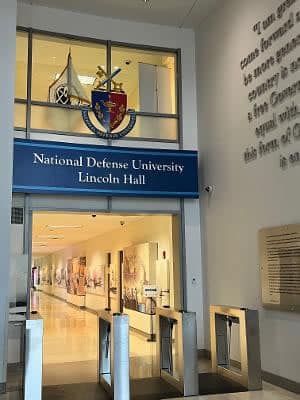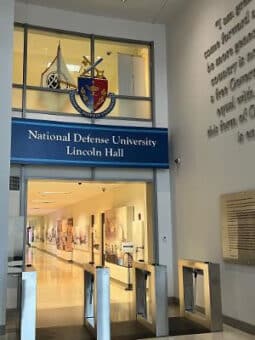 Connections 2023
This year the Connections wargame conference was held at the National Defense University in Washington DC. This conference brings national and international experts on wargaming and simulations together. Roger Mason was asked to participate in a panel discussion about working in wargames and exercises outside the Department of Defense. The conference keynote speaker was Dr. Peter Perla who was largely responsible for the renaissance of wargaming and decision simulations in the late 20th century. Peter is a mentor and longtime friend to LECMgt.
Military Operations Research Society
Dr. Roger Mason is a member of the Military Operations Research Society wargaming faculty. The MORS team is led by Dr. Ed McGrady. MORS has an excellent wargaming curriculum from basic wargame design to a variety of topics including cyber, information warfare, and homeland security game design. The MORS wargame team offers in-person and online courses.
MORS Pacific Conference 2024
LECMgt has been asked to participate in the MORS Pacific conference in San Diego. The conference is tentatively scheduled for February 2024. 
Writing
Writing is an important part of LECMgt. We have contributed chapters to book editions, academic journal articles, and blog articles. One of our biggest assets is Dr. Rich Erlich from the University of Ohio Miami. Dr. Erlich provides editing and incredibly valuable content advice.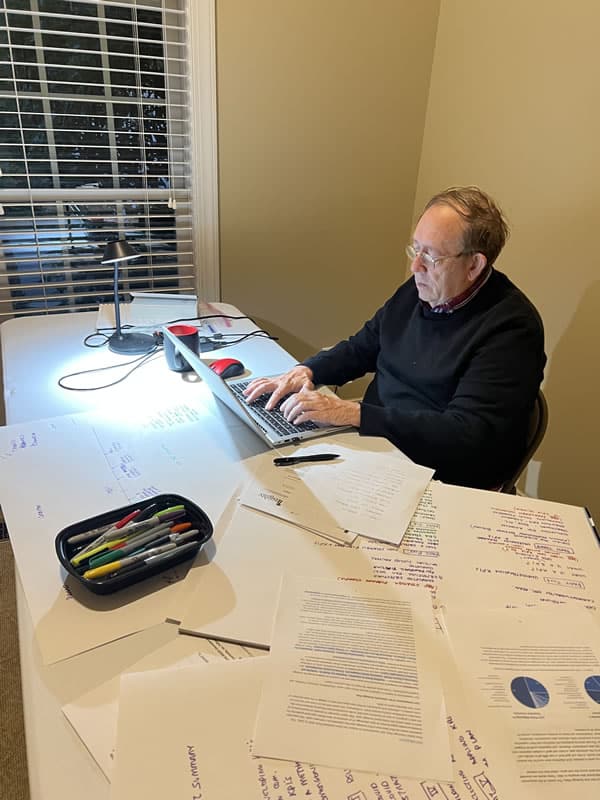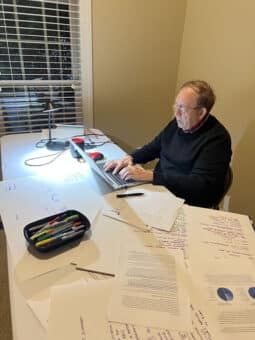 Routledge
We are excited that the new Routledge edition on information warfare should be published in early 2024. Roger Mason provided the chapter on wargaming information warfare.
Blog
LECMgt maintains an active blog site with articles that relate to our customer's challenges. Check out our website at LECMgt.com and look through the blog archives. We have an extensive collection of articles on emergency management and wargaming.
Here are our most recent articles.
Law Enforcement ICS
The Incident Command System was developed by the fire service to manage critical incidents.
Emergency Managers
Becoming an emergency manager often comes with lots of challenges and limited help. This article provides practical tips for new emergency managers.

Tabletop Exercises
Tabletop exercises are widely used in many industries.  This article provides practical suggestions for facilitating tabletop exercises.
Active Shooter Tabletop Exercises
Active shooters are a critical topic for emergency managers. This article explains how to design and facilitate active shooter tabletop exercises.
Research
The University of Queensland in Brisbane, Australia is organizing an international study project to investigate the use of games and exercises to improve emergency management. This project will gather international experts with the goal of collecting research from around the world to develop best practices for emergency managers. Dr. Roger Mason has been invited to participate. This will be an exciting project for LECMgt.
Wargaming
LECMgt designs games and exercises. These products support our clients with active learning platforms for planning, assessments, training, and evaluating. Recent projects include an urban wildfire evacuation game.
Game Projects
LECMgt's is currently developing a wargame for the Connections 2024 conference. This game is being designed by the LECMgt wargame team of Roger Mason, Joseph Miranda, and Eric Harvey.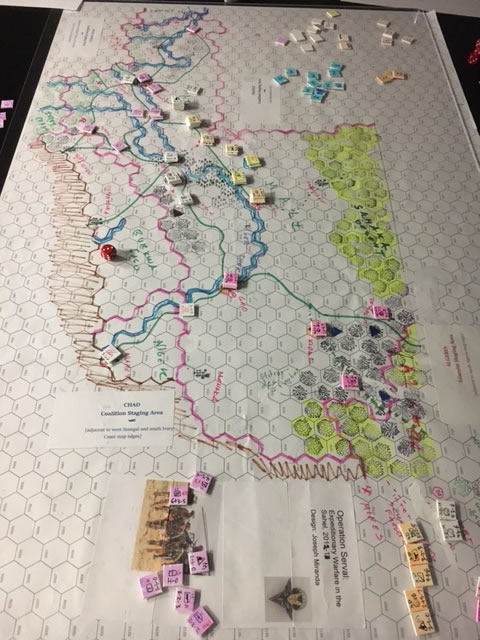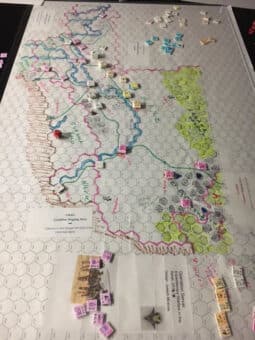 Play Testing
LECMgt operates as a regular playtest location for Decision Games. We play all of the new commercial wargames and provide feedback to the designers and developers.
Professional Development
An important part of developing your professional skills and knowledge is through professional development. The nature of professional development evolves as an organization matures and develops a reputation as industry leader. Persons entering or working in the professions of emergency management and wargame design often contact LECMgt for advice on projects, wargames, and career development in our areas of expertise. 
Office Update
All of the projects, articles, conferences, and wargames are very simple but none of this happens without a strong administrative and support foundation.
Camarillo and Roswell
LECMgt maintains our primary office in Camarillo, California. Ventura County is a business-friendly location and enjoys the breeze off the Pacific Ocean. Roswell Georgia is located north of the City of Atlanta. It serves as our base for east coast operations.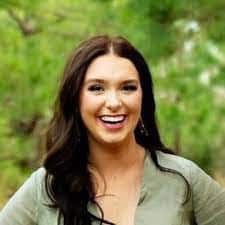 Meet Our Intern
LECMgt has an intern. Emma Claflin is a sophomore in business at Auburn University. She is putting her organizational training and skills updating the LECMgt files. It is difficult for dynamic organizations to pause and devote time to internal organization tasks. Emma will be a huge help streamlining some of our processes.
LECMgt Support Team
We rely heavily on our support team members like R-Tech Computers.  R-Tech provides our hardware and technical support. Their customer service is excellent. Our website is hosted by CIIC Web Hosting located in Pasadena, CA. They provide their clients with world-class web services.