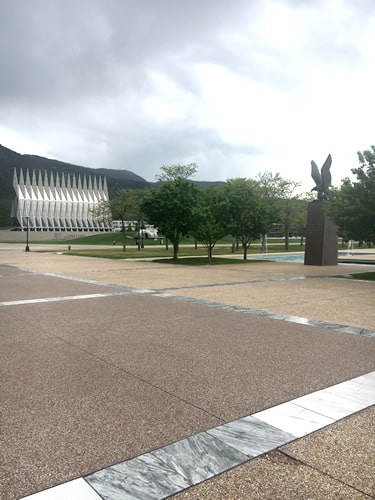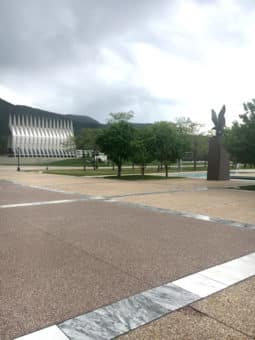 LECMgt Team members Roger Mason and Joseph Miranda were presenters at the 87th Military Operations Research Society (MORS) 87th symposium. The symposium was held at the US Air Force Academy in Colorado Springs, Colorado. The mission of MORS is to enhance operational analysis practices that informs national and homeland security decision makers.
Attending the MORS conferences is always an exciting event. It brings together experts speaking about a variety of topics. The experts come from the military, US government, academia, and the private sector. The first day of the conference begins with tutorials by subject matter experts. The next two days are divided into presentations by 33 working groups.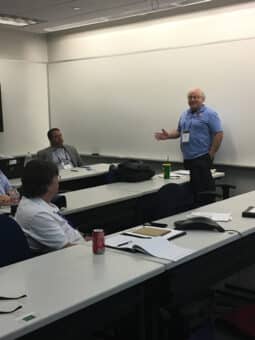 Roger Mason did a four-hour tutorial on designing cyber wargames. This is the second time he has presented this topic at a MORS conference. Roger was assisted by LECMgt partner Joseph Miranda. Many conference attendees are beginning to incorporate cyber operations in their wargame and simulation designs. This tutorial focused on the practical aspects of designing and producing cyber wargames.
The LECMgt team also provided presentations for the urban land warfare and wargame working groups. The first presentation discussed modeling non-state actors in wargames. The US State Department defines a non-state actor as, "An entity that exercises significant political power and territorial control, is outside the control of a sovereign government, and may employ violence in the pursuit of their objectives."
Joseph Miranda provided detailed explanations of design techniques that can be applied to non-traditional and asymmetric entities like non-state actors.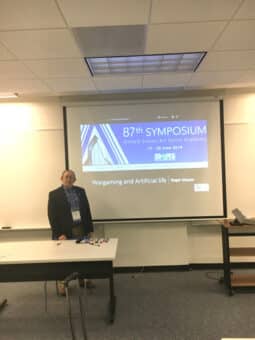 Roger Mason provided the final presentation on the use of artificial techniques in wargame design. The presentation opened with Roger reviewing Allan Turing's research on games that could model human behavior. Roger explained how Turing's theory has evolved into the current state of artificial life research and practices. He provided examples from LECMgt's Cyberwar game and our commercial wargame "Night Fight."
Both games demonstrate that artificial life techniques can be successfully applied to conventional wargames. Artificial life can provide a new representation of realism in wargaming. The MORS conference is always a great time to listen to other experts and share what LECMgt is working on.